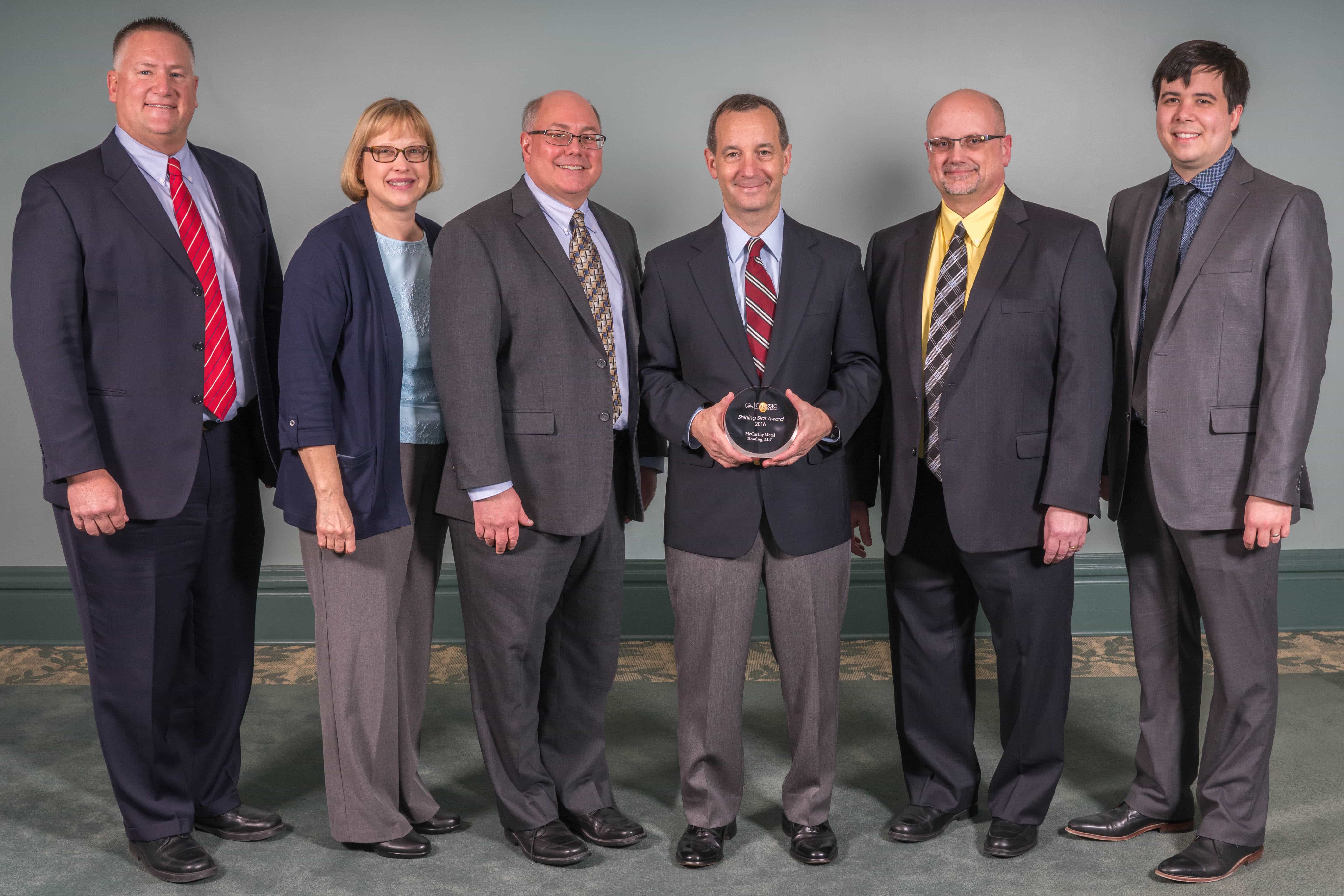 09 May

McCarthy Metal Roofing Honored for Superior Service and Quality

Posted at 10:32 AM

in

News

In March, McCarthy Metal Roofing,  LLC of Raleigh, NC was honored with the 2016 Shining Star Award by our metal roofing supplier, Classic Metal Roofing Systems. This award is given to only a few roofing contractors across North America who exemplify superior customer service and quality. Tim McCarthy accepted the award on behalf of the organization at the Metal Roofing Summit in Piqua, Ohio.

Here's an excerpt from the press release:

Classic Metal Roofing Systems' President, Todd Miller, praised McCarthy Metal Roofing, LLC, "Every year, this organization sets an example for home improvement contractors across the country in their care for customers and quality installations. We are honored that they choose to partner with us to serve homeowners in their area."

Classic Metal Roofing Systems sells its metal roofing systems through a network of independent dealers across North America. Each year these dealers meet at Classic Metal Roofing Systems' facility in Piqua, Ohio for intense training in order to better serve homeowners across North America.

Miller continues, "We relish the opportunity to honor McCarthy Metal Roofing, LLC as they continue to set an example for the entire industry. This is a company that truly excels at what they do."
Classic Metal Roofing Systems has been manufacturing "the world's most beautiful metal roofs" since 1980. They have a wide breadth of products that create beautiful facsimiles of traditional shakes, shingles, slates, and tiles.
More than Metal Roofing: Continuous Improvement and Customer Focus
The time spent at the Metal Roofing Summit in March was devoted to education and professional development. Each year, we invest in training on product selection and application, installation, and best practices. This late winter gathering of our peers from across North America always helps us bring back to North Carolina a renewed and refreshed commitment to continuous improvement and customer focus.
You can learn more about our company here.