Expert Installation Means Peace of Mind and an Exceptionally Beautiful Result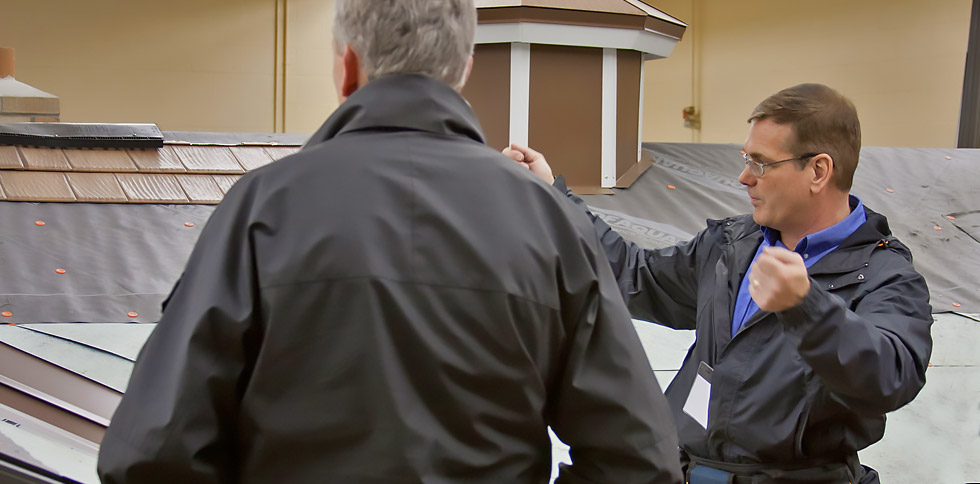 You could spend tens of thousands of dollars on the absolute best roofing materials on the market today, but if it's not installed correctly, the roof will fail. It's a sad truth, and it's something we never want to see anyone experience.
Installing a metal roof is nothing like installing an asphalt roof, and this is how many mistakes get made. If you don't go with someone specifically trained on metal roofs, you could end up with a really big problem.
According to a report by the National Roofing Contractors Association, over 80% of roofs are installed incorrectly. That's downright scary! That's why we insist on using only highly skilled and highly trained master craftsmen who specialize in metal roofing… and ONLY metal roofing.
A metal roof is incredibly complex and it requires an extraordinary attention to detail and an unwillingness to compromise. That is why at McCarthy Metal Roofing we are borderline obsessive compulsive when it comes to roofing installations. Because anything less than a perfect expert installation is a recipe for disaster that puts you, your family, and your finances at risk.
Our technicians go through a rigorous screening process and we insist on factory certification and continuing education for everyone on our team. The difference between perfection and mediocrity is an unwillingness to compromise. At McCarthy Metal Roofing, we never compromise on our installation standards. That is how we protect you, your home, and your family.
If you would like more information on our installation process, including our workmanship warranty, contact us for a free consultation, which includes a 3-point home inspection and price quote.
---
Work with McCarthy Metal Roofing
If you would like more information,
please contact our team qualified representatives to schedule a free home quote.